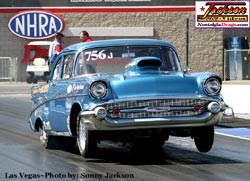 New Ordering Procedures
We have added printable Order Forms & Shipping/Handling Forms for your convenience. Along with your completed order form and Charge Card # ~ Check ~ or Money Order, now you can quickly and easily "Mail In" your order without having to rely on a brochure being sent.
Online Ordering by PayPal Now Available

PayPal accepts most major credit cards.
Visa / Mastercard Phone Orders

Merchant Internet software cannot calculate our customers' requests for detailed information or repeat ordering discounts. You can call directly to Jackson Brothers at a secure location 7 days a week. Janice or Jamie Jackson will personally take your Visa / Mastercard order and will see that your order is correctly processed for discounts and specials when applicable. Phone lines will be open from 8:30 AM to 8:30 PM (PST).
Please use our printable Order Form to calculate your order. Have your charge card and Order Form with you when calling to best expedite your order. If you are calling from outside the U.S.A., also have our printable Shipping & Handling Form in front of you to speed up the ordering process. A completed Order Form can also be faxed in on our 24-hour line. All Visa / Mastercard orders require your phone number. We may need to contact you for possible clarifications, etc.
Visa / Mastercard Phone Orders: 707-426-3532
Visa / Mastercard Fax Orders: 707-429-9651
Out of U.S.A. Inquiries
Great Britain / Europe JVB Distributor:
Steve Jackson ~ D.P. Associates
www.aa-fd.com
>"Region Free" ~ DVD's<
>PAL Format VHS Videos<
>Die-Cast Model Dragsters & Other Drag Racing Collectibles<
Australia / New Zealand JBV Distributor:
Dragster Australia Magazine
www.dragsteraustralia.com.au
>"Region Free" ~ DVD's<
>Die-Cast Model Dragsters & Other Drag Racing Collectibles<