Shipping & Handling ~ U.S.A. Orders Only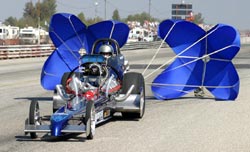 $5 first video ~ add $1 each additional video - DVD
Normally shipped First Class - U.S. Postal Service
Allow 5 to 10 days delivery
Special services available - Please Call
Allow 2 to 4 weeks on Out-of-Stock videos
Payment ~ U.S.A. Orders Only
We accept PayPal - Check - Money Order
Returned check charge - $25
Send check to:
Jackson Brothers Videos - 2932 Burbank Drive - Fairfield, CA 94534
For Information:
Phone - 707-426-3532 ~
E-mail - jacksonbros2@att.net
Outside U.S.A. Ordering Information
Contact us if you have any problems regarding our DVDs.

Payment Method ~ Outside U.S.A.
In USA Funds ONLY... Pay-Pal Preferrred
Checks and M-O's must clear bank before item shipped.

Send to:
Jackson Brothers Videos - 2932 Burbank Drive - Fairfield, CA 94534
Shipping & Handling ~ Outside U.S.A.
Videos are shipped USPS First Class Air International, up to 4 lbs.
5 lbs. and up reverts to Priority Air International charges.

Our Pay-Pal Shopping Cart cannot calculate Discounts that
may apply to your location
We strongly recommend you first e-mail us if ordering over 5 DVDs.

Allow From 10 Days to 4 weeks shipping time due to customs procedures.
Canada: $9 first video - Add $1 ea additional video - DVD
U.K. & Europe: $14 first video - Add $2 ea additional video - DVD
Australia - New Zealand - Japan: $14 first video - Add $2 ea additional video - DVD
South America : $14 first video - Add $2 ea additional video - DVD
Mexico: $9 first video - Add $1 ea additional video - DVD
All Other Countries - Please Call or E-mail for Information