Nitro Funnys Dual DVD Package
$30.00

All Videos Available On DVD. Call For VHS Format Availability.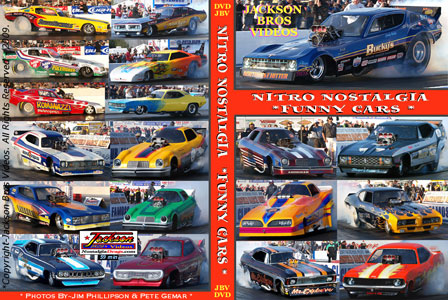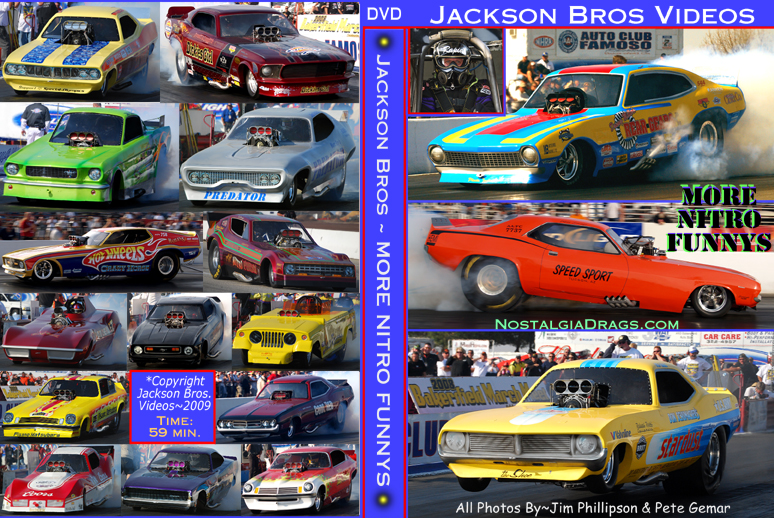 More Nitro Funnys - Pack


DVD Description
Jackson Bros is proud to offer their 2 new Nostalgia Funny Car releases in a packaged SET. That's Right...! Over 40 Different Funny Cars to satisfy your NITRO addiction at an amazing price.

PRICE: $30.00 ... Plus $6.00 S&H (CA. Tax Applies)

If for any reason your DVD is incompatable with your DVD player, the DVD will be replaced with a VHS tape of the same program. We will also credit or send you a check for $5 for your return shipping.