More Nitro Funnys
$19.00

All Videos Available On DVD. Call For VHS Format Availability.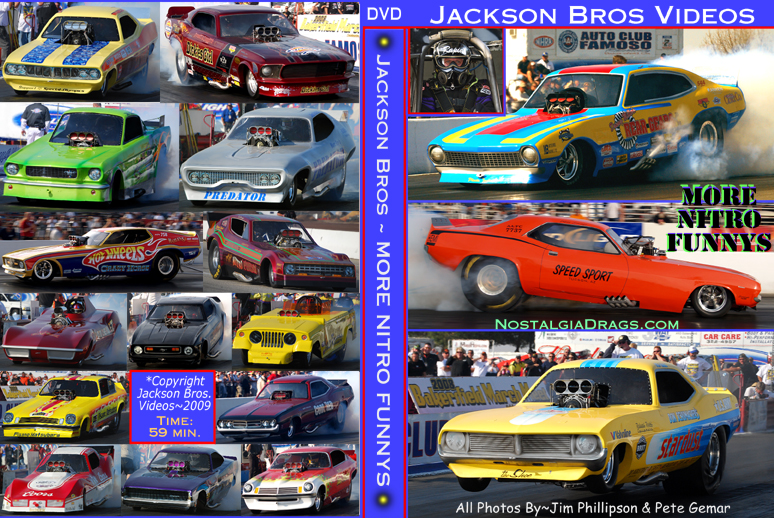 More Nitro Funnys


DVD Description
We did not get all the Funny Cars that competed at March Meet 2008 & 2009 on our recently released video "Nitro Nostalgia Funny Cars". Randy Baker wanted to see his car in action and didn't mind seeing the Nitro Funnys that didn't make the first video so we put them on the "More Nitro Funnys" DVD ending up with over 40 Hard Charging different Funnys on the 2 DVDs combined. These cars run All-Out in the full quarter mile and represent WELL...! the glory of the 70's Funny Car. Enjoy the return of the Funnys...!

PRICE: $19.00 ... Plus $5.00 S&H (CA. Tax Applies)

If for any reason your DVD is incompatable with your DVD player, the DVD will be replaced with a VHS tape of the same program. We will also credit or send you a check for $5 for your return shipping.